Get your hands on IBD's JustGel collection, Destination Colour, and take your client's nail designs on a journey to stun. Available from www.graftons.co.uk
Step 1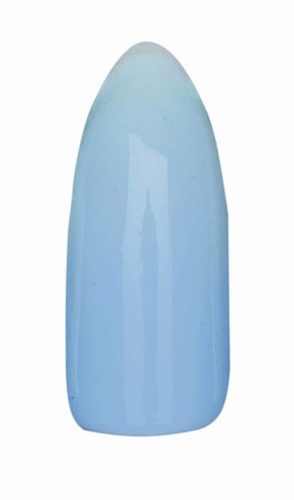 Apply two coats of JustGel Polish in Dublin Or Nothing to the entire nail and cure for 30 seconds (LED) or two minutes (UV).
Step 2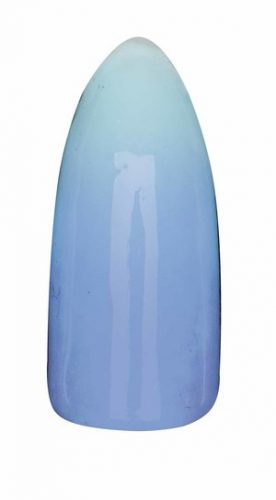 To create an ombre effect, add thin layers of Just Gel Polish in Just LA-nding to the bottom and fade to almost the tip of the nail. Repeat to enhance.
Step 3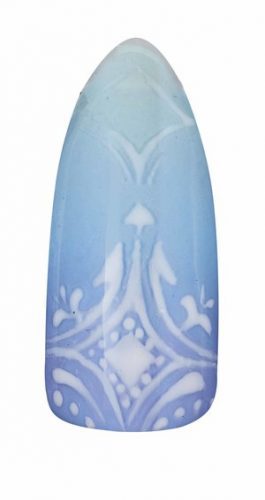 Using the IBD Silicone tool in Taper Point, take small portions of JustGel Polish in Buenos Dias Barcelona to create a tapestry style pattern on the bottom of the nail.
Step 4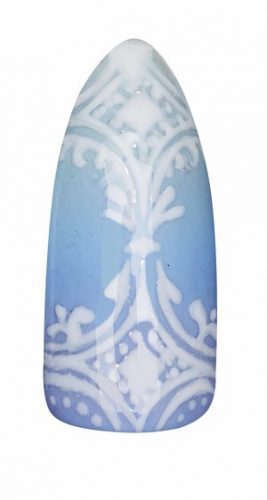 Once the bottom portion is complete, create a complementary design from the middle of the nail to the tip. You can add more designs or remove accents by using the Taper Point Tool. Once the look is achieved, use Just Gel Top Coat or No Cleanse Top Coat to seal the look.