Software expert suggests selling emotions to engage clients
By Scratch Staff | 16 April 2018 | Expert Advice, Feature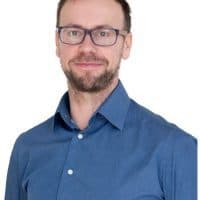 Slawomir Gawlowski, business development coach at salon software company, Versum, reveals a new tactic; using emotion, to help engage clients…
"The astonishing potential of powerful emotions should be employed at the very onset of a business undertaking. Before you start promoting any products or services, give your business a unique personality. Use it to create an exceptional brand story.
"Make your salon different to others; create a special place with a mission and convictions, whose name visitors associate with particular feelings and recollections much more distinctive than just positive memories of a pleasant visit.
"By stirring your clients' emotions and imagination, you can promote your products and services effectively, and build stronger client relationships at the same time.
"When relationships are not purely professional, and the individual items on the price list are more than rigid procedures, every visit to a salon becomes an adventure. It turns into a ritual which clients await with impatience and one that they are likely to talk about to their friends and family."
Read the rest of Slawomir's expert advice and learn more about what Versum can do for your business by clicking here.