Quirky, cool and offset with accessories, the influence of K-Pop culture and manga styling has proven popular in the fashion realms across the last few months, and it appear the trend is to extend into autumn/winter 2018.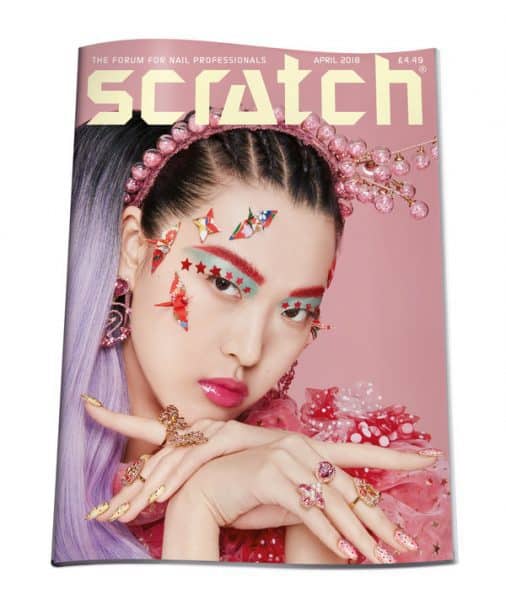 Currently showcased on Scratch's April 2018 issue front cover, CND has collaborated with Hong Kong-born designer, Ryan Lo, for its Chic Shock spring colour collection materials. And the fashion-meets-nails setups don't end there, as design house Honest Man used manga to inspire its autumn/winter collection.
Making its mark at London Fashion Week in February as part of the On/Off showcase of  up-and-coming designers, the AW18 Honest Man range mixed arts and crafts with manga illustrations and bespoke denim brows to make a statement on the catwalk.
Perfectly captured in a series of photographs by Ambra Vernuccio, a London-based commercial photographer, the looks were bold and bright, with pop art influences and statement nail shades to complement the colours in the clothing.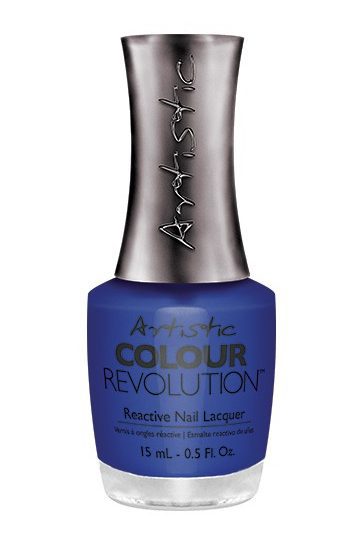 Backstage, Ambra (a regular behind-the-scenes at London Fashion Week), papped nail technician, Nickie Rhodes-Hill, and her team painting the nails of models with Artistic Colour Revolution shades including the denim blue hue, War Party.
It would appear that regardless of season, manga style is popular for 2018 – with the rules of wear dictating punchy hues with plenty of accessories.
Show us your manga-inspired nail styles and make-up looks using #showscratch.
Follow Ambra's work – which includes a number of stunning nail images, at www.ambravernuccio.com & on Instagram or Twitter.